I am so excited to announce TSA Knives exclusive line of Daniels Family Knife Brands. As a special offer for the launch of the TSA Knives exclusives, all Prototypes will be released at a greatly reduced price for a limited time only. These knives are all marked PROTOTYPE via blade engraving. They are 1 of 1 made in each handle material and product information is handwritten on the packaging and insert. Quantities and colors for future releases will be determined by you, the customer, so if you have any feedback on what you like, please send me a message to let me know!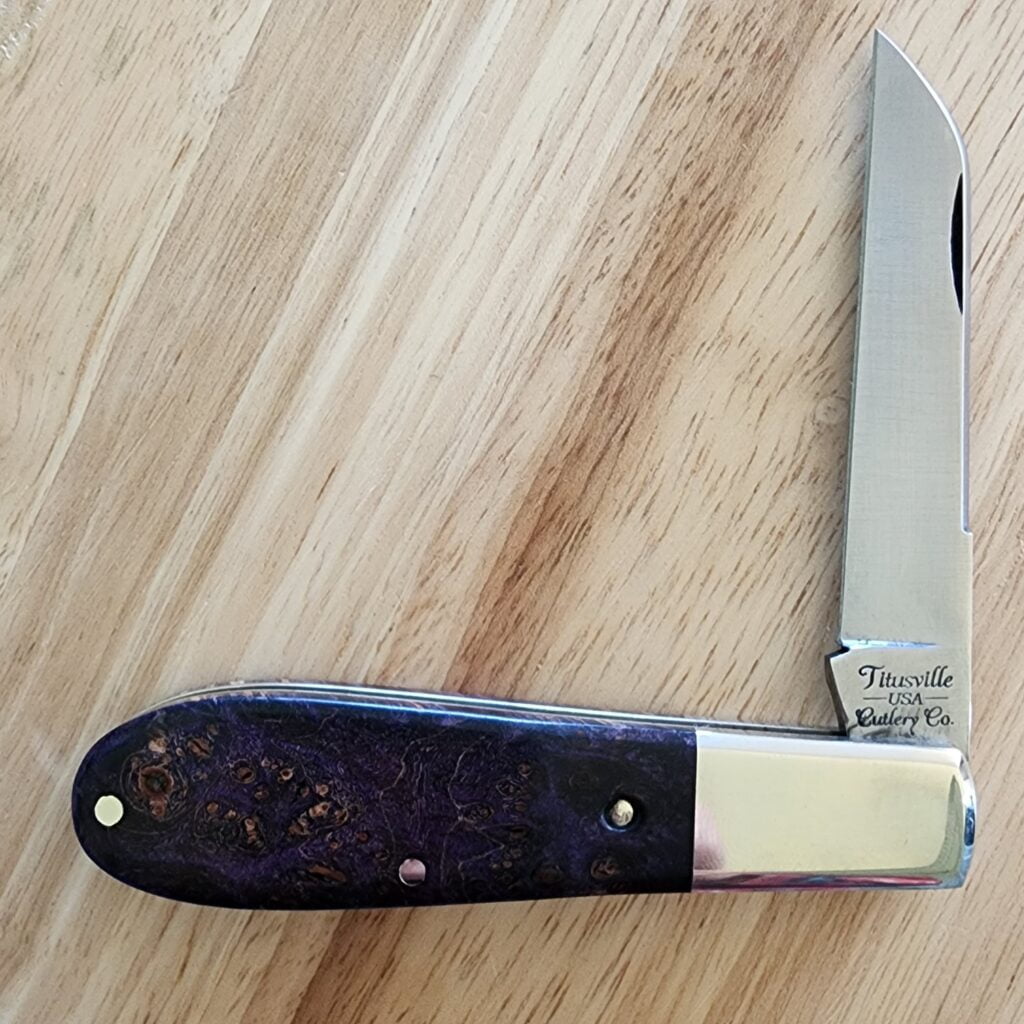 Tradition, Style, Artistry
A Daniels Family Knife Brands Exclusive for TSA Knives.
I have spent many years using a knife in the shop, the woods and in the field. Until recently I looked at a knife primarily as a tool. My main objective when choosing a knife was finding something with the correct steel, flexibility, size, and shape for the job. Although those things are still important to me, I have gained a new appreciation for a knife as an object of beauty, a display of craftsmanship and a stylish adornment. Many of us do not leave the house without a knife, why not make it one that is as attractive as it is functional.
This line of Daniels Family Brand Knives has been made exclusively for TSA knives to showcase some beautiful and exotic woods. When paired with traditional USA Cutlery techniques, skilled artisans and quality materials the results are irresistible. Quantities will be limited to 20 or less of each version including one prototype in each style. Check out tsaknives.com for updates on release time and dates.