Relax, open your beverage of choice, and cut some limes while you're at it.
This knife has it all.
Made by the award-winning Esnyx, this one will last you a long time.
I am excited to share my unforgettable experience meeting renowned knife designer Evan S. Nicolaides of Esnyx at the Blade Show in Atlanta. Holding and using his winning knife from this year's competition made me fall in love with Esnyx products even more.
At the Blade Show, the he booth stood out with its elegant and innovative display. Evan warmly welcomed me into his world of artistry and craftsmanship. The weight of his latest masterpiece in my hand was a revelation – a perfect blend of beauty and practicality. As the blade effortlessly sliced through the air, I witnessed the incredible precision and balance of his knives. Every detail, from the sculpted handle to the razor-sharp edge, showcased Evan's unwavering commitment to perfection.
My encounter with Evan left a lasting impression, deepening my admiration for his creations. His talent and dedication make him a true master of knife design. I invite you to explore the captivating world where artistry meets functionality, guided by Evan's exceptional vision and the extraordinary knives.
Join me in celebrating Evan S. Nicolaides and the exquisite craftsmanship of knives, a captivating fusion that will elevate your experience.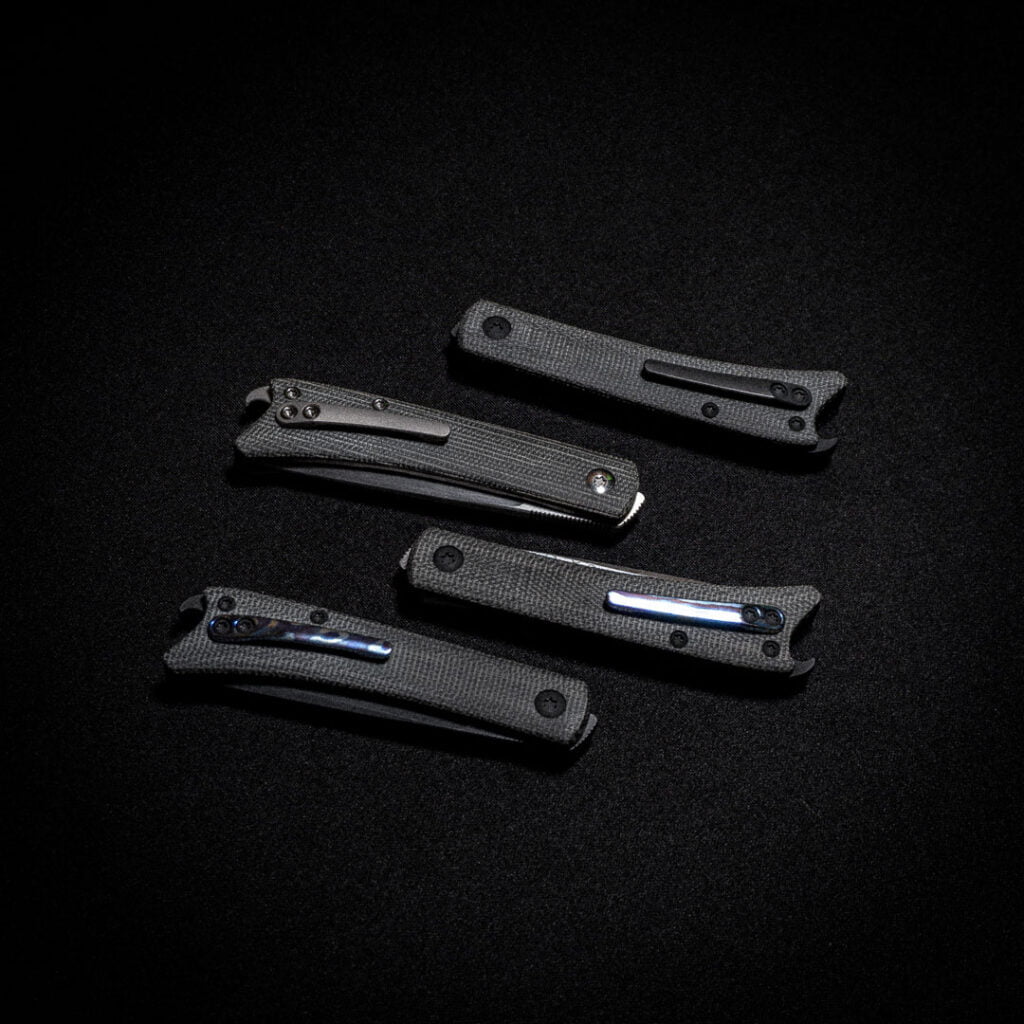 Esnyx website: https://www.esnyx.com/